Haus Couture - where luxury lives
Embrace your personality with original millwork, art and architecture.
From chic contemporary to classic sophistication
A sophisticated blend of elegance and comfort
Haus Couture - where luxury lives
A sophisticated blend of elegance and comfort; sumptuous and inviting; totally unique, with fine details that almost escape your notice, yet draw you in and make you smile. These are the results achieved by Haus Couture, guided by the distinguished talents of Interior Designer Monika Siebert.
An internationally renowned leader in the design of luxury interiors, Monika and her team take on each project as a challenge to innovate. Whether it's remodeling a family kitchen or developing a fabulous new hotel, Monika brings a world of inspiring colours, textures, and shapes to the development of functional layouts, fully meeting your practical needs and exceeding your expectations for splendour.
Haus Couture provides complete interior design, interior decorating, and colourist services for residential and commercial renovation or new construction projects. Based in Calgary, Alberta, Canada, Haus Couture serves discerning clients around the world.
For more information, please contact us.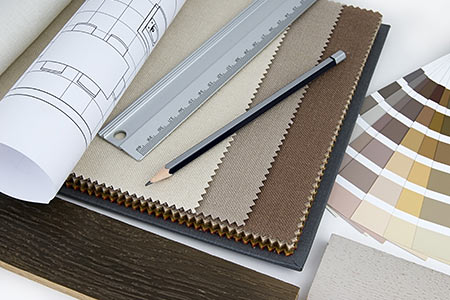 From chic contemporary to classic sophistication – designer Monika Siebert makes your spaces feel like home
We've always spent a lot of time in the kitchen. What Monika has done is make this a spot that people gravitate to even more.
I would defy anyone to put in more effort or artistry per square inch than you have. Your attention to detail, talent and ideas are overwhelming. Your professionalism and those of your many trades and artists you involved were a pleasure to be associated with. Thank you so much.
What a hit this project of ours is. We just want you to know what a great job you have done on our bathroom. It's wonderful! We know you just put so much talent and work into it. We just love it!
'Decorative Ceiling'… It's my favourite part of the kitchen.
Monika Siebert is the kitchen connoisseur, and her latest projects show why.
Great design – and I love working with you.
I've known Monika since she first began her design career and have watched her grow and mature. She has always been creative and has added to her experience and her knowledge to become a competent and well known designer. Her creative element in her designs has always impressed me. She has an attention to detail and never leaves an area unfinished.
Monika did wonderful work at my house… and paid very close attention to detail. Contact Monika to do work for you as well… I don't know how you could be disappointed. I love to come home to my beautifully decorated and cosy home.
Monika is a artful designer. Should you need an exacting and artistic kitchen, she can make your dreams a reality.
Monika always demonstrates a positive, professional attitude. Her passion is design, has impeccable taste both on a professional and personal level. I would describe her design work as unique, elegant, and beautiful.